Is fully managed letting worth it for landlords?
October 4th 2023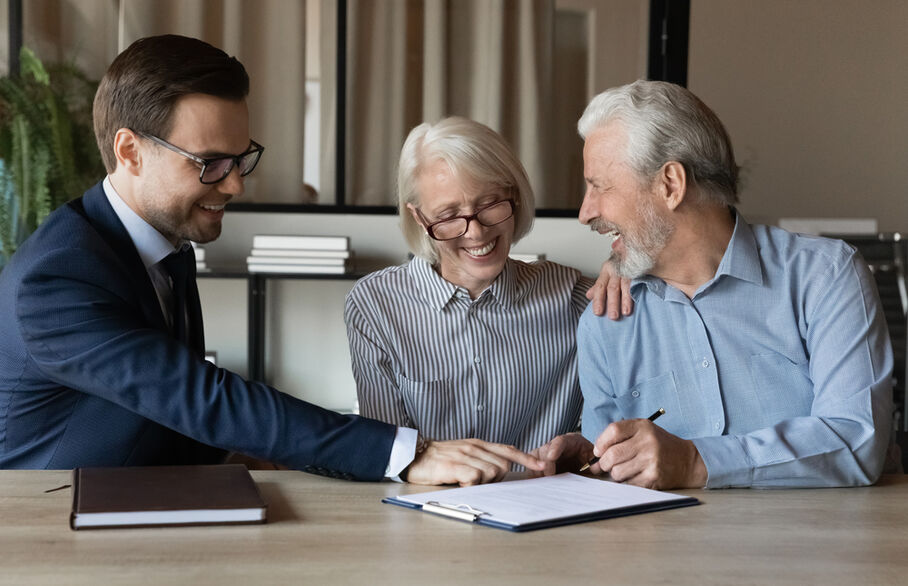 If you're a landlord in the UK, whether you've purchased an investment property, inherited a house, or have temporarily relocated, your property is a valuable asset. But managing it can be a demanding task. That's where a fully managed lettings agent like Frost's comes into play.
In this blog, we'll go through what fully managed letting is, explore the reasons why landlords should opt for a fully managed service, and what qualities to look for in an experienced agent.

What is fully managed letting?
Fully managed letting is a type of property management service where an estate agent manages your rental property on your behalf. What this management involves can depend on the agent and the needs of the landlord.
For more information on property management, its different levels, and what it can involve, read our detailed blog.

Why should landlords use a fully managed letting service?
Choosing a fully managed lettings agent provides you with a wealth of expertise at your fingertips. Here's all the things a good letting agent has at their disposal that makes a fully managed service for landlords worth considering:
Local market knowledge
A good lettings agent knows the local rental market inside and out. Their experience enables them to help you achieve the best rental income from your property. They understand the nuances of pricing, marketing, and maintaining your property for optimal returns. Here at Frost's, we have over 30 years of experience letting in the Hertfordshire region, in places such as St Albans, Harpenden and Marshalswick.
Comprehensive tenant services
An experienced agent will have an extensive database of tenants actively seeking properties. They'll meticulously vet prospective tenants through credit checks, employment verification, and previous landlord references. This ensures that your property is matched with high-quality tenants, reducing vacancy periods and potential issues.
A hassle-free property management system
Many landlords choose fully managed services to eliminate the hassles of property management. An adept agent will be able to handle routine property checks, coordinate repairs, and ensure your property is well-maintained. This proactive approach prevents minor issues from escalating into costly problems.
Knowledge of complex and ever-changing legislation
Landlords in the UK must be aware of a huge number (over 170) safety regulations and pieces of legislation, including but not limited to the Housing Act, Gas Safety Regulations, and Tenancy Deposit Protection. Compliance is crucial to avoid legal issues, especially with potential upcoming changes to EPC legislation and the Renters Reform Bill. A good letting agent will ensure you are compliant and keep you abreast of the latest changes.
Cutting-edge online tools
Leading lettings agents offer innovative online repairs reporting and maintenance management tools. These user-friendly systems streamline communication between tenants and the agent. Frost's tenants can submit repair requests 24/7 through Fixflo, allowing us to address minor issues promptly. This not only keeps your property in top condition but also enhances tenant satisfaction.

What does Frost's offer as part of our fully managed letting service?
Here at Frost's we offer a number of services as part of our fully managed letting package. These include but are not limited to:
Advertise and market your property with professional photography and premium listing on Rightmove
Dedicated tenancy progressor to make sure all documents are completed
Initial and ongoing Right to Rent checks carried out
Collect rent on a monthly basis
Half yearly visits with a report sent to the landlord
A personal property manager to manage the property
Deal with deposit negotiations at the end of the tenancy
For a more comprehensive list, take a look at our landlord services page.

At a time when the lettings industry is constantly evolving, the decision to opt for a fully managed service with a lettings agent is a smart move for landlords to make. A capable, experienced, and trusted agent, like Frost's, can transform the management of your rental property into a seamless and profitable venture.
If you're interested in our fully managed landlord service, contact our Property Management team for more information