Local estate agent vs online agent
August 3rd 2022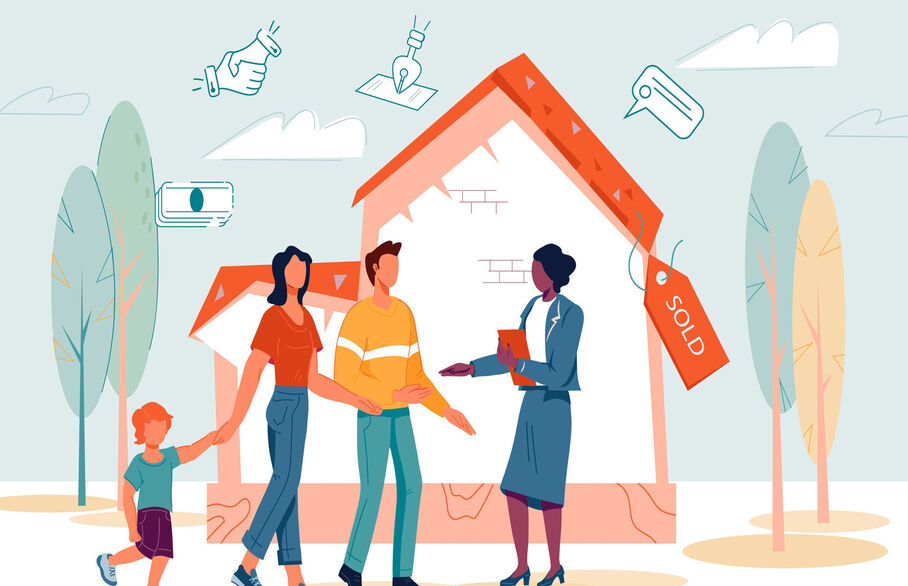 Local estate agent vs online agent
Whilst local estate agents have always been on the high street, in recent years there have been a number of estate agents that are trading online only. But which is better?
Around 92% of sales are still conducted through a traditional local agent, but online agents have grown to 8% of sales in the past few years.
Online estate agents claim to save you thousands in fees but will you be financially better off in the long run? Below are the pros and cons of using a traditional high street estate agent vs an online one.
What is the difference between a local estate agent and an online one?
Local agents are just that, their office is usually based in your local town and village and the staff are probably all from the local area. They will be able to pop round easily to do a valuation and to manage viewings for you.
The majority of online agents will do all of their transactions online so may never set foot in your home and will likely do valuations and negotiations remotely through the use of video calls and online portals.
Fees and upfront costs
Most local estate agents work on a no sale, no fee basis. This could be on a commission or a fixed fee basis, but you will still only pay when the sale is complete. Therefore the agent will need to work hard for you throughout the process before they get paid. It's also in their interest to get you a higher price and not just settle for any offer.
Most online estate agents will have fixed fees and may appear cheaper than high street agents. However you will likely have to pay online agents fees upfront rather than after the completion of your sale. Therefore if your property doesn't sell, or you take your home off the market, you will likely be out of pocket.
Home valuations
A good local estate agent will be based in your local area, will likely have been born and raised locally and will know exactly how the local property market is performing. They've probably sold property in your area and possibly even in your street before. This enables them to give you an accurate property valuation.
Many online agents may claim to have local experts however, they may not be as local as you think and may not know your area and streets well. Their valuations could be based on online details from recent property listings which could be higher than they eventually sell for or from completed sales of neighbouring properties, which take time to be added to the systems as sales complete.
Most online agent valuations are conducted through a video call which could potentially miss important factors such as the overall finish and quality of the property.
Included services
Check that the fee advertised includes all the necessary services you need to sell your home. Some online agents may claim that they can sell your house for 'free' or for very little cost but this may not include services such as photography, floor plans, or conducting and arranging viewings. Most local estate agencies will include all marketing assets as standard.
Sales negotiation
Most local high street agents will have a specialist negotiator when it comes to dealing with offers nad will be motivated to get you the best price from the best buyer, which may be based on their ability to proceed as well as the price offered.
Many online estate agencies will leave you on your own when it comes to negotiating the best price which could result in you settling for a lower offer than you initially wanted.
Sales progression
As most local agents are paid once the property sale completes they are still working for you right to the end and constantly talking to both parties and their solicitors to keep the sale progressing.
Online agents will have already had their fee by this stage.
There are advantages and disadvantages to both local and online estate agents but who would you choose to sell your home?
If you're looking for an accurate sales valuation and an end to end service then book a valuation with us today