Letting your property shine (and be rental ready)
February 24th 2021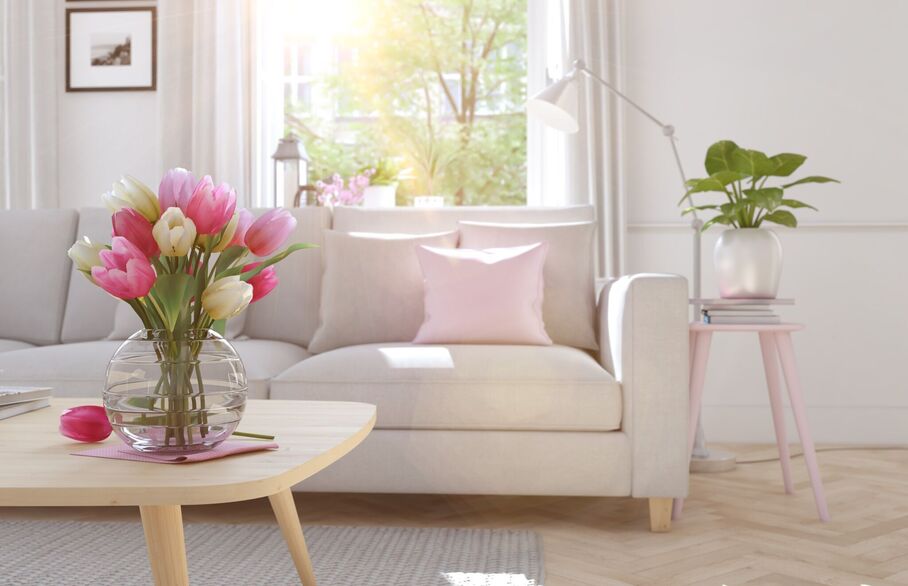 With the first day of spring only a month away, there is no better time to focus on staging your property to rent.
If you want to add value to the property you are putting on the market to let, or are trying to find your perfect tenant more quickly, then a revamp is always a great thing to do! Here are some simple tips for staging your property ready to let.
Work out your budget
When setting a budget for your project, decide if you need to buy new furniture / appliances and if you want to redecorate ready for new photographs to be taken. A fresh lick of paint can really enhance the look of any property.
Be room specific
The easiest way to begin your property update is by working out a plan for each room. Start with the rooms most used by tenants such as the kitchen and bathroom, and then move onto the bedrooms and living area. For a welcome theme, think about accessorising with new lighting or cushions and throws.
Don't forget the garden
If your property has a garden or small courtyard, give a splash of colour with a couple of planters or pots with spring bulbs.
Welcoming start
Many prospective tenants make their decision to rent within the first minute of visiting a property. Therefore, make sure the entrance is welcoming, with clear house number signs and perhaps a couple of structured pots either side of the front doorway.
Know your potential tenant
It may sound obvious, but be clear in your mind who you are aiming your property rental towards. For example, accentuate the property's useful aspects, such as dedicated working areas, spacious living areas and functional kitchens/bathroom. It is always good to learn who your audience is and working the property around what they will expect from it.
Trust in Frost's
At Frost's, letting your property is our top priority, and with more than 90 years of combined experience we are always happy to help guide you in bringing your rental to market.