5 ways to transform the appearance of your property from your doorstep: Kerb Appeal
July 18th 2022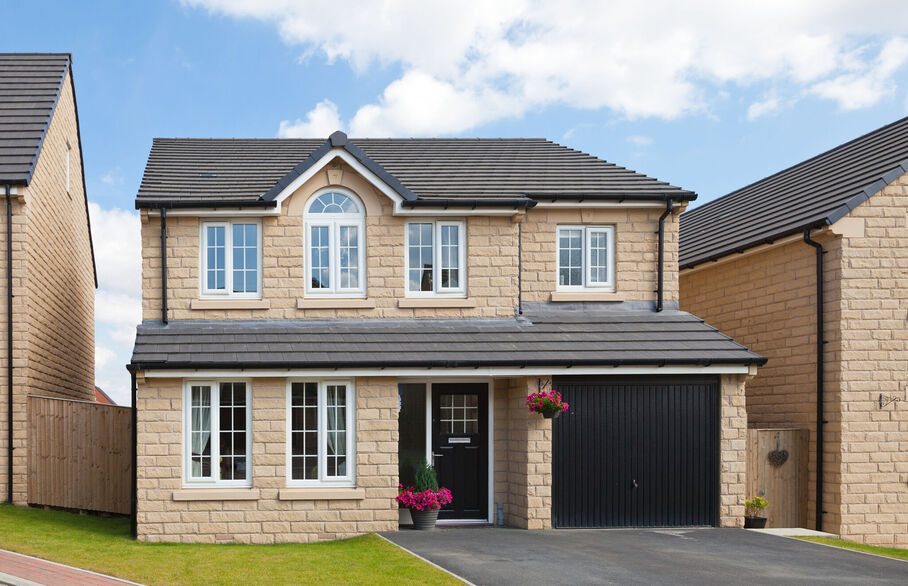 Kerb appeal is the first and last thing a perspective buyer or tenant will see when viewing your property, so it's vital to make a great first impression. After all, the exterior of your home is an advert for what is inside and improving the external appearance will not only leave a good long-lasting impression but may also significantly increase the value of your home.
Our top 5 tips for improving kerb appeal
1. Re-fresh your front door
Your front door is a huge focal point of your property and something potential buyers will be paying attention to. If you have an existing wooden front door, consider giving it a fresh coat of paint or updating the door knocker. Alternatively, if you are looking to replace your front door, composite doors are a great choice as they provide a secure and insulated solution. Check out Instagram or Pinterest for door inspiration. Colours such as anthracite grey, chartwell green and black are proving to be very popular choices in 2022.
2. Driveway & Paths
If your current driveway is looking a little dull it may benefit from a powerful jet wash to clean off any dirt that may have built up over time. Doing this will add to the effect of a cared-for and clean exterior. If you have space, you may also wish to create an extra parking space which can be viewed as desirable in the eyes of potential buyers and therefore may also increase the value of your home.
3. Hide the bins
Wheelie bins can be seen as unsightly and do not make for a good first impression if presented at the front of the property with little care. Make sure you tidy them up, placing them in a sensible and neat location that doesn't draw too much attention to them. If you have the space, consider creating a bin store to house your bins.
4. Exterior lighting
A well-lit entrance can create a warm, safe and welcoming space and can be done by adding lights to either side of your door, walls, or gates. There are many lights that do not require wired up electrics, running off solar or batteries instead making it a fairly quick and cost-effective way to instantly improve kerb appeal.
5. Get those gardening gloves out
Adding a pop of colour in the form of plants and flowers is a great way to impress and can be done through the likes of hanging baskets or potted plants. Why not visit your local garden centre to see what they recommend for the time of year.
If you have grass, keep it short and be sure to feed it for it to look it's best. If your garden appears overcrowded, consider cutting some of the shrubbery back to create a more open and inviting space.
---
Ready to sell your home? Get a valuation today from our local expert team here at Frosts.