Harpenden crafting
January 22nd 2020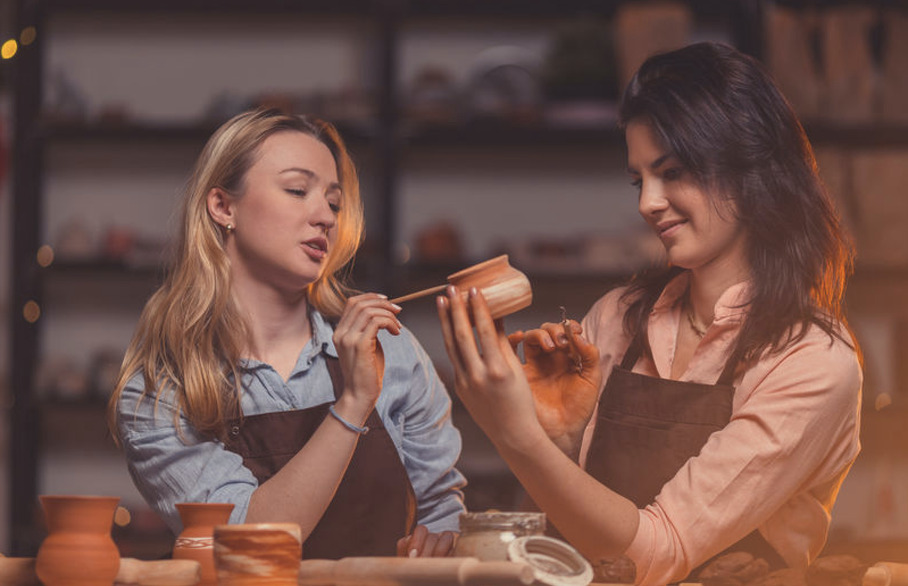 One of the ways to fill the long evenings of January and February in Harpenden could be by filling them with crafting. There are lots of opportunities to make a do in Harpenden and St Albans and plenty of people to help you learn. One such welcoming space can be found at Poppyseeds home Limited, 36 Moreton End Lane, Harpenden Hertfordshire, AL5 2HD.
They offer guidance in a world of crafting in their beautifully designed studio situated in the heart of Harpenden. They run craft workshops and craft parties for adults and children and the studio are well stocked with an array of tools and crafting materials. All their workshops are suitable for beginners and they say the "only ingredient needed is enthusiasm and the will to learn."
As part of their new spring programme, they are offering Pottery Painting and Block Printing. With Mothering Sunday on the horizon, it might be time to get your kids some new skills. There's nothing more enjoyable than receiving a handmade gift from your child even if you have had to organise it for them.
Poppyseed are running child only craft sessions for young people to create something magical ready for a St Albans or Harpenden Mother's day. On the Pottery Painting course, they will first choose a ceramic pot to paint with acrylic paints, next they will make some beautiful tissue paper flowers with a special clay surprise bloom. In the Block Printing sessions, they will use contemporary wooden printing blocks and can choose to print either an apron or two tea towels.
All their tutors hold an enhanced DBS, first aid certificate and have up to date safeguarding training. They like to keep sessions small to ensure all children get help and support and the costs includes tuition, all materials, squash and biscuits.
Get an up to date valuation of your property.
For more information please follow this link.