Letting to tenants with pets
January 22nd 2021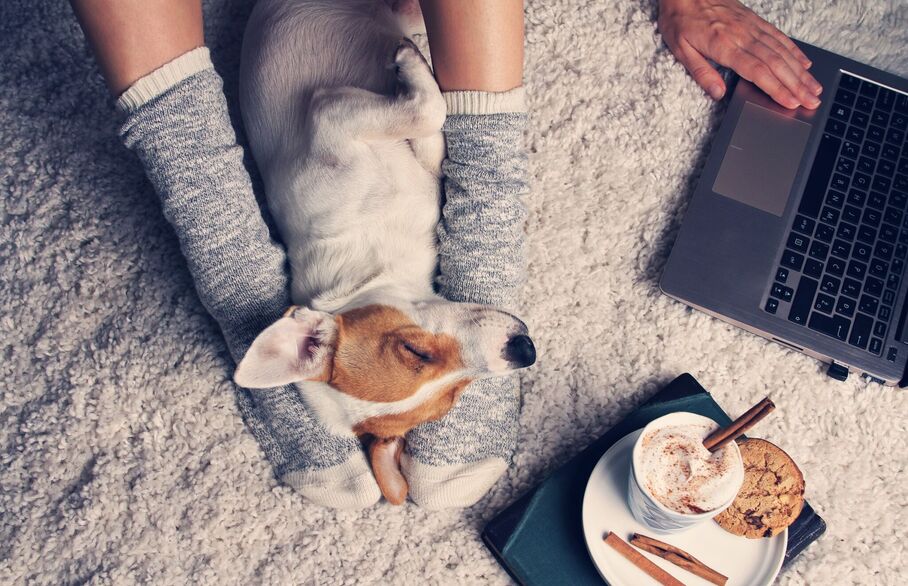 Not a day goes by when we are not asked "Does the Landlord allow pets?"
It seems more and more common that tenants now have pets as part of their family, but their difficulty is in finding rented accommodation that allows their furry friend
The Tenant Fee Act of 2019 restricted Landlords from being able to hold a higher deposit in the event that any damage caused and this has impacted on the amount of 'pet friendly' properties on the market.
But is always prohibiting pets a good idea? Would it not be more cost-effective sometimes to let to tenants with pets?
If you are thinking of allowing pets in your rental property then you should consider the following:
The majority of pet owners are law-abiding people who look after their pets responsibly, however:
78% of pet owners, according to a recent survey by the Dogs Trust have experienced difficulty in finding accommodation which accepts pets
54% were never able to find a suitable property, and
8% had to re-home their pet
Frequently, when law-abiding pet owners find accommodation which allows pets, they are so grateful that they will make every effort to be an exemplary tenant. The sort of tenant who always pays their rent on time and cares for the property as if it were theirs - which is exactly the sort of tenant you want.
Of course, some properties will not be suitable for pets, and many landlords will still feel that the potential problems that pets can cause are not worth the risk.
However, those landlords who do allow pets will normally find that it is considerably easier to fill their properties and that once in, tenants stay for a longer time (avoiding voids).
As so many landlords routinely refuse pets, you will probably find that you have a far greater pool of potential tenants to choose from, if you state in your advertisement that pets are allowed. Many pet owners are pleasant, responsible people who will make excellent long-term tenants.
The next time your property is available To Let, this is something you should consider and discuss with us, as it may also be possible to ask for a slightly increased rent if you accept the pet, subject to the correct marketing procedure.
Equally you should also be assured that our Tenancy Agreement is robust and the acceptance of pets' clause will clearly detail the tenant responsibilities for looking after your property.
How we can help
If you are thinking about allowing pets in your property or just want a friendly chat about managing property in general, then please get in touch with your local branch who will be happy to help.