What should you do before a tenant moves in?
June 13th 2022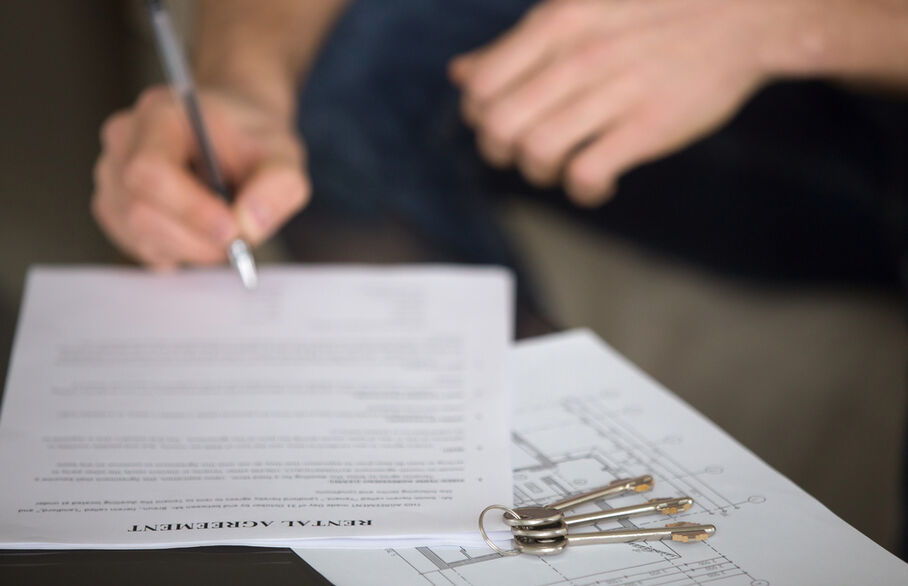 Whether you are a new or existing Landlord, our Property Managers are always on hand to provide advice and guidance when it comes to all things relating to letting and tenancy queries.
We have put together the five most common pre-tenancy tips that we like to ensure all landlords are aware of:
Remove any furniture or items you care about
If you lived in the property before renting, you might be tempted to leave some items stored in lofts, basements or outhouses, and the chances are you have an emotional attachment to some of these items, hence why you are holding on to them. If you leave anything in there that you care about, be aware that it may get broken, or lost, and then you won't ever be able to get it back.
Our advice is if you wish to keep personal possessions, then please make a provision to store them safely in a secure unit rather than at your property. Believe it or not, many landlords don't think to do this before the tenancy starts, and then become quite upset when a piece of furniture or picture gets damaged or lost
Get the property professionally cleaned before the tenancy begins
Before you start renting your property, we will recommend that we arrange for the property to be professionally cleaned from top to bottom. Then, at every change of tenants, there will be the requirement for the tenant to leave in the same condition as at the start of the tenancy.
Due to the varying degrees of what one person to the next would accept as being clean, a professional clean is the very highest standard and whilst it might be expensive, it is an investment for the future as this is the standard tenants will have to achieve when they leave. In theory you should never have to pay again plus you will be happy in the knowledge that you are providing a clean home to new tenants every time.
An Inventory and Schedule of condition is a must
Inventories have come a long way in the last 10 years, no longer are they one piece of paper saying; 'living room, Kitchen, bathroom, bedroom".
Your inventory is one of the most important documents you will have as a landlord for that tenancy, as it will record the starting condition of your property, this includes, walls, ceilings floorings, fixtures and fittings, standard of cleanliness etc. and these now often run into over 100 pages made up of written text and supporting photographs. It creates a snapshot in time and a report to the tenant that they need to return the property in the same condition (allowing for wear and tear of course). If at the end of the tenancy items are missing or damaged, this document will help support a claim made against the tenant.
Tell your property manager everything
If there is something quirky or the stop cock is hidden behind a cupboard, tell your Property Manager everything they need to know to help ensure that we can manage the property properly for you. Any special rules or regulations, such as no barbeques on the balcony, or no doormats in the communal area, we should know to ensure that we can advise your tenants of this in order that they comply with any regulations. Equally if your neighbour has a right of way access, or you have a special arrangement regarding parking, do share that with us. If you have warranties for any new appliances, then do allow us to keep a copy on file so that in the event of a breakdown we can contact your supplier immediately
Make sure you're up to date on landlord legislation
With hundreds of changes to UK laws in recent years, remaining compliant is challenging - but at Frost's we are fortunate to have the backing of a large compliance division, and part of the Premium & Managed services we deliver, includes helping landlords keep up to date with all new regulations as well as the existing 178 pieces, providing you with complete peace of mind. We will regularly update you by our monthly newsletter and by individual correspondence if any changes take effect requiring action to be taken.
We hope you found this helpful, and please do get in touch with our Property Management Team if you have any queries.
Phone: 01727 861199 or Email: property.management@frosts.co.uk