Get your property ready for sale before the Christmas decorations go up
December 1st 2022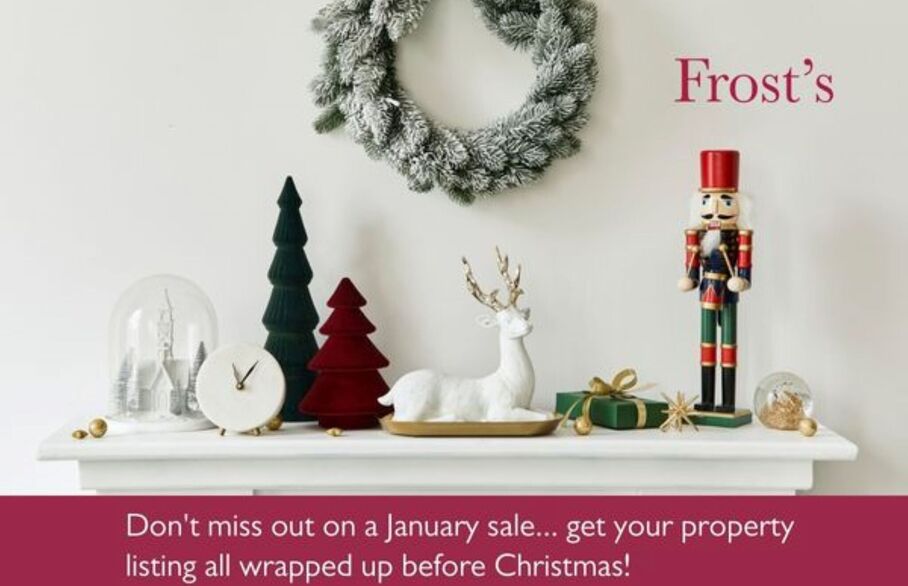 Get your property ready for sale before the Christmas decorations go up
With Christmas coming very shortly, your thoughts are probably with presents and turkeys! But if you're planning to sell your house in the New Year, there's only a few weeks left to get your property marketing ready in time for the post Christmas property search boom.
It's best to start planning early if you are wanting your property listing to benefit from the surge in online activity and increased viewings that happen over the new year period. According to Rightmove last year there were more than 51 million visits to Rightmove between Boxing Day and the first working day of the new year, this is an opportunity not to be missed if you are considering selling your home.
There are many reasons why it is worth getting your home ready to sell before the festive period begins. Take a look.
Boxing Day BOOM
The Boxing Day boom is not something to be missed as every year the property portals see more and more people browsing to buy properties. In fact, It is one of the busiest days of the year for people viewing properties online. For some, the festive period may highlight the need for more space or the spike in interest may be due to others setting goals for the year such as moving out or moving home.
Get your photographs now before your decorations go up
Christmas decorations are a great way to celebrate festivities however, they don't do your property pictures any favours… Decorations may leave your home looking cluttered and dated (especially once January hits). Ask your agent to take photos of your home before you think about putting your decorations up to allow for your photos to show off your home to its full potential.
Do the preparation now so you can relax over the holiday
Christmas can be a stressful time, do yourself a favour and get your home market ready now so you don't have to later.
Thinking about putting your home on the market? Contact your local branch and our expert team will help get you moving.