Gas safety checks and your boiler service
October 26th 2021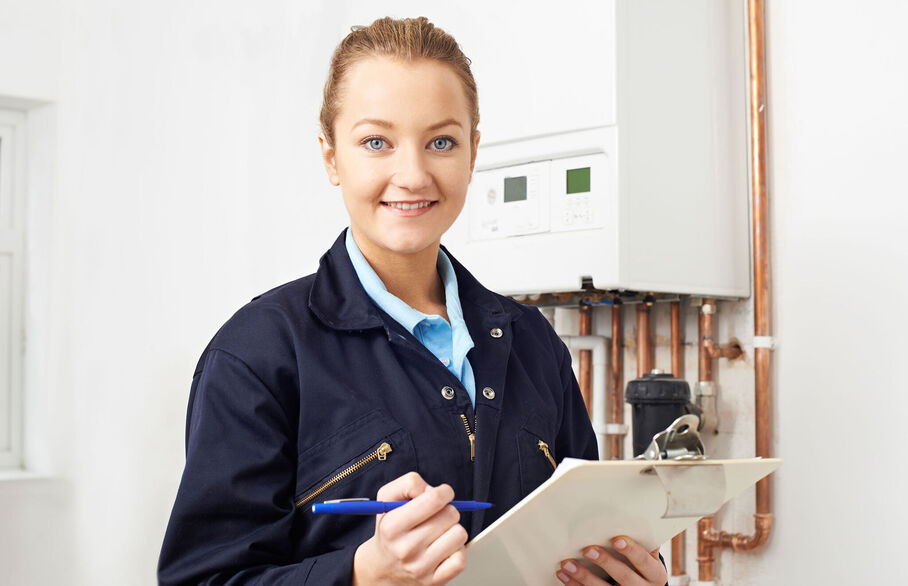 Gas safety checks and your boiler service
As winter approaches, our most common reason for a call from a tenant is because their heating is not working. Just like a car, your boiler should be serviced regularly to help identify and remedy small issues before they become a bigger problem.
Most landlords do not understand that a gas safety check does NOT include a boiler service, and therefore they are leaving their boiler unserviced year after year. This leaves them at a significantly higher risk of inefficient operation and winter breakdowns.
It is well worth knowing the difference between a gas safety & a boiler service to maximise your rental property's heating comfort, minimise the energy bills, and help to have dependable heating without breakdowns, aswell as extending your boiler's life.
What is a Gas Safety Check?
A gas safety check takes basic precautions to ensure that your boiler, and its pipework, do not have any potentially dangerous faults. This is primarily to safeguard against potentially explosive gas leaks and to prevent the production of odourless, but deadly, carbon monoxide gas. Carbon monoxide can be produced if a gas appliance has been improperly fitted or repaired, or if it has been inadequately maintained. Carbon monoxide can also accumulate if there are blockages in vents, flues or chimneys.
A gas safety check only confirms that the boiler is properly set and adjusted so that the gas burns correctly; is suitable for the room in which it is located; is physically stable, securely fitted and properly connected to the gas pipework: has an adequate and permanent air supply.
A gas safety check will also confirm that all safety devices are functioning properly and that any flues, chimneys and air vents are operating correctly. The heating engineer will insert a flue gas analyser probe into the sampling points (for air in and air out) in the flue, just above the boiler, and check that the emissions are within the legal parameters.
Gas safety checks must be conducted by an engineer who is Gas Safe-registered. Such a check will typically take no more than 15 to 20 minutes.
What is a Boiler Full Service?
A boiler service should also be undertaken by a Gas Safe registered engineer. This provides a full list of other important checks, a deep clean and whatever is necessary to keep the boiler performing well. This is crucial because the inside of a boiler is such a tough working environment – flowing water and fierce heat!
The very real risk of not having boilers serviced is not only tenants without heating and hot water, but also the cost of emergency plumbers and emergency spare parts. Worse still is that tenants involve the council, and they could potentially issue fines to the landlord.
It is prudent for landlords to consider having the boiler serviced at the same time as the gas safety being carried out for a small additional fee.
If you would like us to incorporate this in the next gas safety check, or would like us to arrange a standalone service please contact our Property Management Team
Phone: 01727 861199 or Email: property.management@frosts.co.uk