What are the advantages to buying a renovation property?
November 17th 2023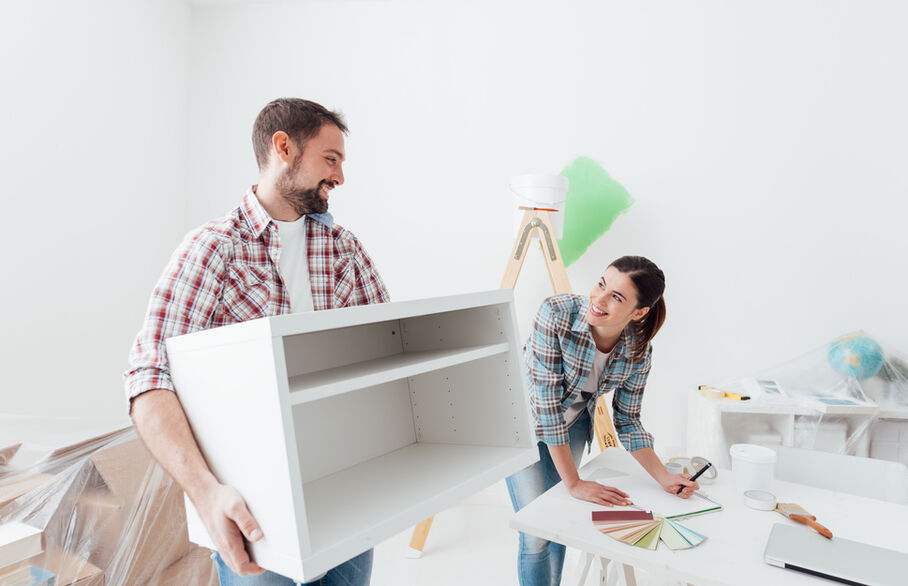 If you're a first-time buyer or a home-owner looking to move somewhere cheaper, you might be considering a house that needs renovating. If so then you're not alone; according to Rightmove, homes in need of renovation are the most in demand among buyers.
Whether you're a first-time buyer, a homeowner looking to size up without too much of a price tag, or an investor looking to generate profit, there are lots of reasons you might want to buy a fixer upper.

What are the benefits of buying a property renovation?
Affordability
The most obvious advantage to buying property that needs renovating is the price, with properties in need of renovation around £29,000 cheaper than the national average. If you're a first-time buyer struggling to afford a home in your area, or want to move up the property ladder without too much of a jump in cost, fixer-uppers could be ideal for you.
Personalisation
While not a completely blank slate, houses that need renovating give you the opportunity to craft your dream home without starting from the ground-up. You'll have the freedom to create the home you've always wanted, whether it's carpeting the living room floor or installing a bay window in your bedroom. You're free to personalise as much as you want to and can fit the home to suit your needs.
Profitability
Purchasing a property that needs work can be an excellent investment opportunity, especially if you can secure the property for a lower price. With some smart renovation work, you can significantly increase the value of your property and sell on for a much higher price than what you bought it for.

What should you look out for in a renovation project?
This depends on various factors; your budget, your timeline, whether you plan to sell the property or keep it long-term. The two main things to look out for are:
Property condition
When it comes to purchasing a house that needs renovation, there are lots of types of projects with varying levels of commitment in terms of time and money. Homes that just need cosmetic renovations like repainting the walls, putting in new cabinets and even redoing the flooring will cost more upfront, but will be quicker to fix up and you can probably do most of the work yourself. Houses which need structural changes, such as tearing down walls or redoing the electrics, will be more labour intensive and take longer to renovate, but should have a cheaper upfront cost.
Renovation planning permission
Renovating a property to increase its value often involves structural modifications that may require planning permission. This can involve quite a bit of research. Consult with a contractor to see what is feasible for the property and determine whether the necessary planning permission is already in place. It's also worth looking at neighboring properties. If several houses on the same street have visible extensions or loft conversions, it is likely that you will have permission for similar modifications.
If you're a first-time buyer:
Your budget may be limited as you enter the property market. While low-priced fixer-uppers may seem tempting because of their low upfront price, they may cost you more in the long term with major structural projects. It's also important to think about your living situation. If you're buying your first house you might not have any other housing options, so you will want to consider buying a home that is at least habitable upon moving in.
If you're looking to move up the property ladder:
You're likely looking for a larger space with more bedrooms and square footage. Look for houses with potential for extensions, either by expanding the back or utilising the loft, and check if any planning permission is already available. You should hopefully have a bigger budget than a first-time buyer for renovation costs, allowing you to plan bigger projects and more impactful renovations.
If you're an investor:
Targeting low-cost homes that require extensive renovation may increase potential profit margins. However, it is crucial to have a clear plan before making a commitment, detailing the necessary tasks and expected duration for completion. Make sure you research sold houses in the area (try and find similarly renovated houses if you can), and see if your estimated costs would still be low enough to add value to the property.

Interested in buying a renovation project? Check out the homes we currently have for sale and contact your local branch for more information.